Dental Implant Materials

Charlotte, NC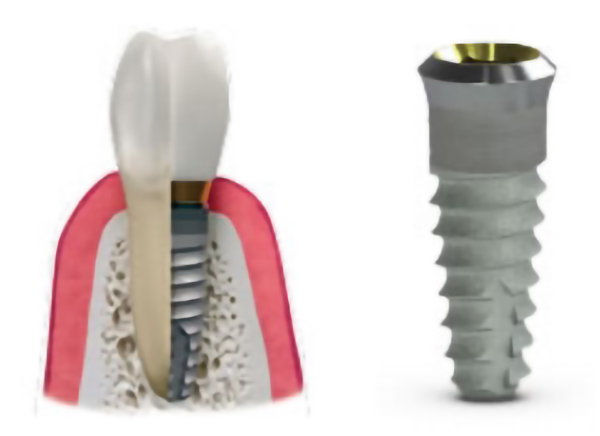 Inadequate dental care has severe implications. Effects of teeth loss have repercussions for health, employment opportunities, and self-esteem. Since using dental implants to replace all missing teeth has gained popularity, patients frequently have numerous concerns. The materials that implants are composed of are metal, ceramic, and polymer. These can all be used to create dental implants. Although titanium has been the material of choice for implants for decades, recent research indicates that other materials may be equally successful. Our team at Myers Park Dental Partners is very familiar with all of the types of materials used for dental implants and can help with any questions you may have.


Metals

Titanium, stainless steel, and gold are frequently used to create implants. For decades, titanium dental implants have been equally effective as their metal counterparts in healing fractured bones. Although stainless steel is less expensive than other materials, its efficacy varies from patient to patient. Gold is the most expensive and least-used metal implant material, but people with metal allergies commonly tolerate it.


Ceramics

The dentist may propose a ceramic implant if a patient has a metal allergy. Two of the accessible materials are bioglass and zirconia. Due to their higher biocompatibility compared to metals, these materials have been demonstrated to bind to healthy tooth structures without triggering implant rejection. Zirconia has shown to be particularly beneficial.


Dentures vs Dental Implants

Dental implants and dentures are two typical tooth replacement methods. Before performing any procedures, your dentist must conduct a clinical examination, during which they will inspect your mouth and discuss your treatment options. A titanium screw is surgically placed into a patient's jaw as one component of dental implants. A crown, an artificial tooth, is then placed on top. Dentures are detachable prosthetics composed of plastic or metal that replace missing teeth.

The choice between complete and partial dentures is determined by tooth loss. Dentures that clip onto dental implants are an additional alternative for individuals lacking teeth. At the initial consultation, the dentist will explain your treatment options. The base or plate of dentures is custom-made to fit over the patient's gums. The substance may range from metal to plastic, a more prevalent material. This includes a set of artificial teeth that appear natural.

Dentures may require some time to adapt to. Once you obtain your dentures, you must practice chewing and speaking to become accustomed to them.Dental implants prevent bone loss, which can alter face structure over time; hence, they maintain stability and sturdiness. Due to an implant being secured in the jaw, it appears, feels, and operates like a normal tooth and does not alter speech. After the implant has healed, it can be used just like a natural tooth.


Learn More

Patients can turn to our team at for the best dental implants in the material of their choice, as our practice collaborates with multiple implant manufacturers and labs. You can also call us at (704) 332-2532 to schedule your appointment for dental implants. We will discuss your options and help you choose the one that best suits your needs. Due to their high success rates, zirconia or titanium implants are recommended.

Additional Information:
Are Dental Implants Affordable