Dental Implants vs Mini Implants

Charlotte, NC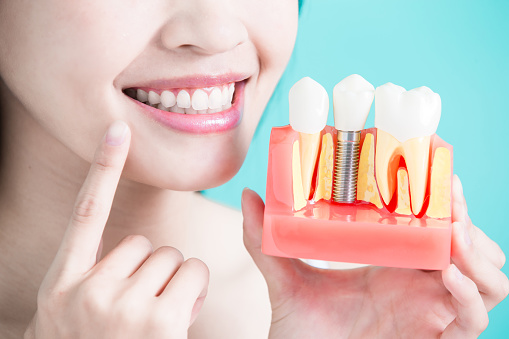 The effects of tooth loss can leave anyone devastated. However, several restoration options are available, including dental implants, mini implants, and dentures. Each of them has different requirements.


Dental Implants vs Mini Implants

Even though mini implants have the same shape and structure as dental implants, they are different. Both of these implants are made from titanium alloy or pure titanium and look like screws. However, they differ in size. Dental implants are 7 to 15mm long and 3 to 6mm wide, based on the location of the missing tooth. On the other hand, mini implants are 1.8 to 2.5 mm wide and 12 to 18 mm long, making them smaller and narrower than dental implants.

Both types of implants have been approved by the US Food and Drug Administration (FDA). Dental implants are recommended for single, missing, and complete tooth replacement procedures if the jawline has enough space for the implant. On the other hand, mini implants can be used to support a denture or temporary bridge when the tooth extraction location is healing. These implants are also used when there is not enough jawbone to support dental implants and bone grafting is not an option.


Dentures are removable, unlike dental implants, which are permanent fixtures in the jawbone. They can be used to replace missing teeth, as well as gum tissue. Dentures are pink in color and made from an acrylic base. This base helps provide support to the denture teeth. Some dentures also have a light metal framework for added support and strength.

The difference between dentures and implants is that they are less expensive. Moreover, unlike implants that must be attached to the jawbone, dentures are recommended for individuals who have experienced gum and bone loss. Moreover, fitting dentures is not an invasive procedure like dental implants. Instead, it is quick, and the entire process only requires four or fewer dental visits.


Dental implants are recommended over dentures because they prevent bone loss by acting like artificial roots. Dental implants are surgically attached to the gum and jawbone. After a significant healing period, they allow you to chew, smile, and bite, like you would with your real teeth. Dental implants ensure that bone loss does not occur. Even though the effects of tooth loss are devastating, dental implants can save your oral health by ensuring that your jaw does not get weak and your facial appearance does not change. Your implant will work your jawbone exactly like your real teeth would, hence ensuring that bone resorption does not occur.

Dentures, dental implants, and mini implants are all common tooth restoration solutions provided to patients who have lost their teeth with age or due to an accident. The cost of these solutions varies significantly based on each patient's oral health. If you are looking to get an estimate of the price you can expect for each treatment, call (704) 332-2532.