Sleep Apnea

Charlotte, NC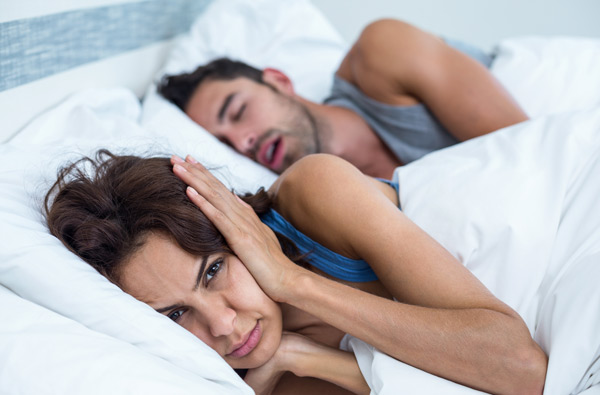 Sleep apnea is a sleep disorder in which a person starts and stops breathing while in their sleep. People who tend to snore really loudly while they sleep or those who feel tired even after a good night's sleep could be suffering from sleep apnea. There are various causes of sleep apnea and one of the solutions happens to be a night mouthguard. You can visit us at Myers Park Dental Partners to learn more about the night mouthguard and other options with regards to sleep apnea from our professionals.

There are various kinds of sleep apnea and here is a look at what they are. Obstructive sleep apnea is the most common form of sleep apnea and this occurs when your throat muscles begin to relax. Central sleep apnea is a condition where your brain fails to send a signal to your body in order to control its breathing. Complex sleep apnea is the rarest form of sleep apnea and is usually triggered because of a combination of the two reasons mentioned above.

Symptoms of sleep apnea can include loud snoring which would disturb people sleeping near you. This will also include episodes where you will find yourself out of breath and wake up gasping for air. Experiencing headaches in the morning and finding it difficult to get sound sleep could also be one of the symptoms of sleep apnea. If you experience any of these symptoms, you should get in touch with us to discuss how a night mouthguard can help you.

Sleep apnea can get worse due to certain factors. Some of these factors include the following.


Excessive Weight

People who are extremely overweight or obese can be at a higher risk of sleep apnea because the fat content around the neck is higher and this makes it difficult for them to breathe because the air passage is narrower.


Circumference Of Your Neck

People with a thicker or larger neck are at a higher risk of suffering from sleep apnea because the fatter the neck is, the narrower windpipe is.


Gender and Age

Statistically, men are at higher risk of developing sleep apnea in comparison to women. More men have reported the condition, however women who are obese or nearing menopause also suffer from sleep apnea. Sleep apnea is more commonly found in older adults than in young ones.


Family History

If somebody in your family suffers from sleep apnea, there is a high chance you may also suffer from the condition.


Alcohol

People who consume excessive amounts of alcohol could be at a higher risk of sleep apnea. This is because their body tends to over relax and it becomes difficult for the brain to send out breathing signals.


Smokers

Recent research has shown that smokers are thrice as likely to suffer from sleep apnea as non-smokers. If you have mild sleep apnea symptoms and you are a smoker, quitting could considerably help control the situation.


Nasal Congestion

When you constantly have a blocked nose, the chances of you suffering from sleep apnea increase greatly. This could be because of an allergy or the weather condition.

Irrespective of what causes your sleep apnea or how severe it is, visiting our professionals and learning more about the night mouthguard can definitely help. If you have unanswered questions give us a call at (704) 332-2532 or visit us at Myers Park Dental Partners to see how we can help provide relief along with your regular dental cleanings and exams.